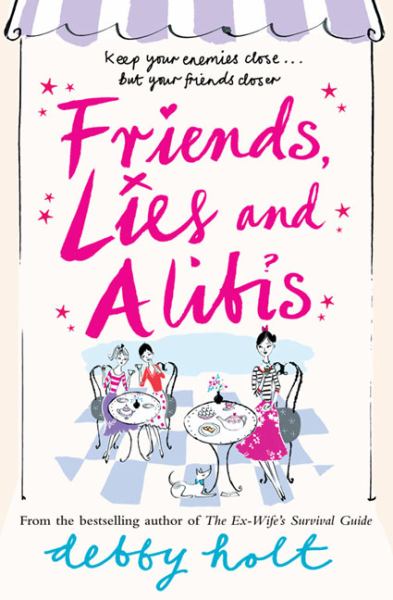 Friends, Lies and Alibis
List Price:

$11.00

Our Price:

$4.99 USD

Qty Avail:

1
View Cart » Gift Add to Wishlist
Is there ever a right time to break up your oldest friend's marriage?
Fifteen years ago, Merrily disappeared from the lives of her two best friends, Alison and Leah. Now she's back, with a husband who is sapping the life from her. Christopher is a bully who's convinced he's God's gift to everyone, especially his wife. He is also unfaithful, a fact which Leah wished she had never discovered.
Should Merrily's friends stand by and watch their old friend sink ever further into drab submissiveness? Alison, happily married to Felix, thinks they should do something. Leah, divorced with two young children, is less convinced. Nevertheless, she joins Alison in a plan to liberate Merrily. As the campaign unfolds, it has dramatic repercussions on the lives of all three friends, and produces consequences that they could never have imagined . . .
---
More info...
ISBN 13:

9781847396556

ISBN 10:

1847396550

Publisher:

Pocket Books

Language:

English

Pages:

375

Size:

8.00" l x 5.00" w x 1.00" h