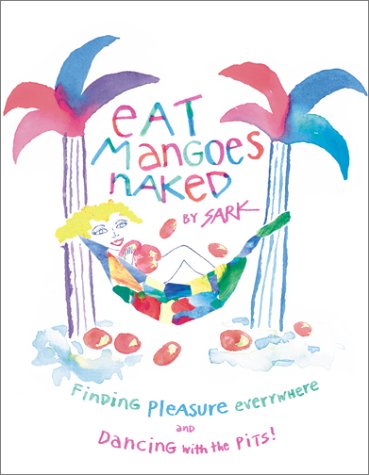 Eat Mangoes Naked: Finding Pleasure Everywhere and Dancing with the Pits!
Author:

Sark

Binding:

Paperback
List Price:

$16.00

Our Price:

$6.99 USD

Qty Avail:

14
View Cart » Gift Add to Wishlist
With her distinctive mix of brightly colored jacket art and handwritten text, SARK offers another fanciful yet thoughtful guide to life. Heavier on the whimsy than her last book, Transformation Soup, which focused on healing, this one exudes her characteristic outlook on life's continuous difficulty and people's "splendid imperfections." Retaining a light, positive and humorous tone, even when she discusses death, SARK advocates finding pleasure in every situation.
---
More info...
ISBN 13:

9780684859774

ISBN 10:

0684859777

Publisher:

Fireside Books

Language:

English

Pages:

200

Size:

9.04" l x 6.99" w x 0.59" h