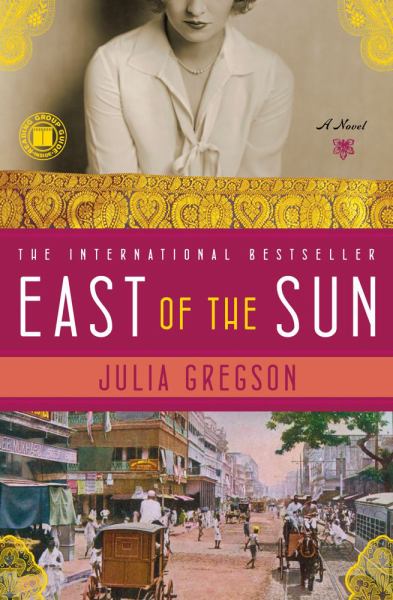 East of the Sun
List Price:

$16.00

Our Price:

$2.99 USD

Sale Price:

$0.99 USD

Qty Avail:

35
View Cart » Gift Add to Wishlist
In the rich tradition of The Jewel in the Crown and The Far Pavilions, this sweeping international bestseller from a major new talent captures the lives of three young women on their way to a new life in india during the 1920s.

Chosen as a Richard and Judy Summer Reading Pick before its UK publication in 2008, East of the Sun was guaranteed to be a bestseller before it even appeared, so magnificent was its scope and literary voice. Graced with lavish detail and a penetrating sensitivity, this is historical fiction at its greatest.

As the Kaisar-I-Hind weighs anchor for Bombay in the autumn of 1928, its passengers ponder their fate in a distant land. They are part of the "Fishing Fleet"—the name given to the legions of English women who sail to India each year in search of husbands, heedless of the life that awaits them. The inexperienced chaperone Viva Holloway has been entrusted to watch over three unsettling charges. There's Rose, as beautiful as she is naive, who plans to marry a cavalry officer she has met a mere handful of times. Her bridesmaid, Victoria, is hell-bent on losing her virginity en route before finding a husband of her own. And shadowing them all is the malevolent presence of a disturbed schoolboy named Guy Glover.

From the parties of the wealthy Bombay socialites to the poverty of Tamarind Street, from the sooty streets of London to the genteel conversation of the Bombay Yacht Club, East of the Sun takes us back to a world we hardly understand but yearn to know. This is a book that has it all: glorious detail, fascinating characters, and masterful storytelling.
---
More info...
ISBN 13:

9781439101124

ISBN 10:

1439101124

Publisher:

Touchstone Books

Language:

English

Pages:

587

Size:

8.00" l x 5.25" w x 1.50" h