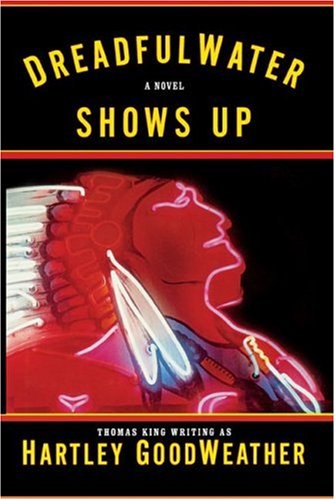 DreadfulWater Shows Up: A Novel
List Price:

$14.95

Our Price:

$4.99 USD

Qty Avail:

10
View Cart » Gift Add to Wishlist
With his cop life officially behind him, Thumps DreadfulWater, a smart and savvy Cherokee Indian, now makes his living as a fine-arts photographer in Chinook -- a western town snuggled up against a reservation that's struggling for economic independence via investment in a glitzy new resort and casino complex called Buffalo Mountain. It's a slow-paced, good life for Thumps and his eccentric cat, Freeway. Most of the time. But when a dead body turns up in one of the just-completed luxury condos, things change fast -- and not for the better. Photographing corpses is not part of Thumps's master plan.

He can't help getting involved, especially when he realizes that the number one suspect is Stanley "Stick" Merchant, anticondo protester and wayward son of Claire Merchant, head of the tribal council and Thumps's onetime love. If it affects Claire, it affects Thumps.

It seems that Stick disappeared just about the time of the murder. Coincidence? Or just bad timing? Thumps knows that the police often shoot smart-ass teenagers first and ask questions later. He doesn't want that to happen to Stick. But can Thumps find Stick in time? And can Thumps find a killer before a killer finds Thumps?
---
More info...
ISBN 13:

9781416575306

ISBN 10:

1416575308

Publisher:

Scribner Book Company

Language:

English

Pages:

259

Size:

8.90" l x 6.00" w x 0.80" h