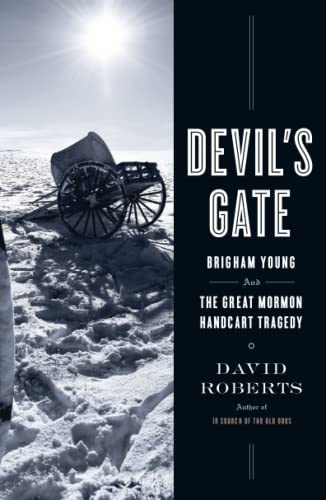 Devil's Gate
List Price:

$16.00

Our Price:

$4.99 USD

Qty Avail:

2
View Cart » Gift Add to Wishlist
The revelatory story of the worst disaster in the history of the Western migrations - and how Brigham Young made it a parable of the indomitable Mormon spirit.
In 1856, 220 Mormons traveling west to Utah, pushing and pulling their belongings in handcarts, died of malnutrition and hypothermia. Roberts draws on contemporary letters and diaries to re-create the drama and suffering.
Brigham Young had been warned that the pilgrims were at risk from winter storms; he could have waited until the next year or sent aid eastward sooner but failed to do so until it was too late. Not only have Young's biographers ignored or minimized this tragic and preventable event, they've tacitly accepted the official version of the story, which casts it as an unavoidable act of God that tested - and proved - the faith and steadfastness of the Mormon spirit.
---
More info...
ISBN 13:

9781416539896

ISBN 10:

1416539891

Publisher:

Simon & Schuster

Language:

English

Pages:

402

Size:

8.46" l x 5.47" w x 1.14" h