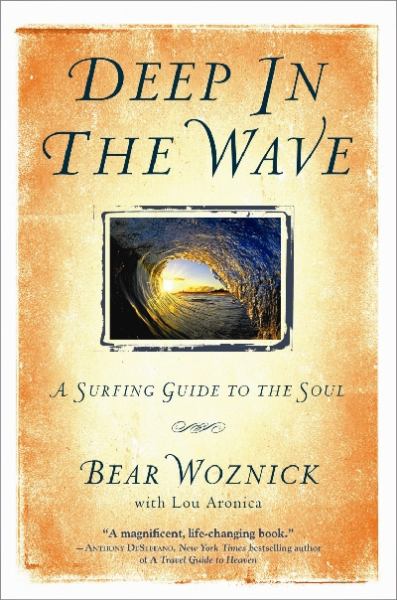 Deep in the Wave: A Surfing Guide to the Soul
List Price:

$19.99

Our Price:

$4.99 USD

Qty Avail:

100+
View Cart » Gift Add to Wishlist
Finding the spiritual self is an intensely personal journey. Some seek refuge in traditional spaces, such as a house of worship. Others find calm in nature or a solitary activity. For world-class surfer Bear Woznick, his spiritual connection comes on a surfboard.

In DEEP IN THE WAVE, readers ride along with Woznick through the calmest of tides and most turbulent waves. Woznick's portrayal of the beauty and power of the ocean is truly inspiring and showcases the profound meaning surfing has had on his life.

From the way a surfboard is painstakingly crafted, to the faith and patience that is required to ride a monster wave, Woznick weaves his relationship to surfing with his relationship to God, relating how the two are often one in the same. Instead of standing on the shore with our toes in the surf, Woznick takes us on the board to the deep water - to watch and wait - and, if need be, to paddle hard to survive.

---
More info...
ISBN 13:

9780892968299

ISBN 10:

089296829X

Publisher:

Center Street

Language:

English

Pages:

208

Size:

8.75" l x 6.00" w x 0.75" h