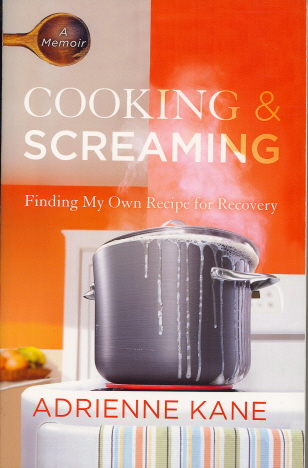 Cooking and Screaming: Finding My Own Recipe for Recovery
List Price:

$18.99

Our Price:

$5.49 USD

Qty Avail:

26
View Cart » Gift Add to Wishlist
Adrienne Kane always loved food. Waiting by the oven for the sweet, crisp cookies she baked with her mother to emerge. Learning to create a simple yet delicious frittata with her best friend. Fueling long hours of work on her senior thesis with a satisfying tagliatelle.
But just two weeks before her college graduation, Adrienne suffered a hemorrhagic stroke that left her paralyzed on the entire right side of her body. Once a dancer and aspiring teacher, she was now dependent on her loved ones, embarrassed by her disability, and facing an identity crisis. The next several years were a blur of doctors, therapists, rehabilitation, and frustration.
Until she got back in the kitchen.
It started with a stir. A stir and a taste. A little more salt. Maybe a side of crisp, sauteed potatoes. She learned to wield a chef's knife with her left hand, and to brace vegetables with her right. As she slowly stumbled from her quiet resting place at the kitchen table to where her mother stood by the stove, food became not only her sustenance and her solace, it became Adrienne's calling.
She tested new recipes and created her own, crafting beautiful, delectable feasts for the people who had nurtured her - her mother and father, who himself had survived a stroke several years earlier; the friends who encouraged her to write a cookbook; and, of course, the boyfriend-turned-husband who stood beside her all the way. Eventually, through determination, hard work, and a healthy portion of courage, she turned her culinary love into a career as a caterer, food writer, photographer, and recipe developer.
Filled with simple, tempting recipes and complex, hard-won lessons, Cooking and Screaming is Adrienne's moving and heartfelt story of food, loss, work, and joy . . . and finding her identity through the most unlikely combination of ingredients.
---
More info...
ISBN 13:

9781476739007

ISBN 10:

1476739005

Publisher:

Simon & Schuster

Language:

English

Pages:

272

Size:

8.44" l x 5.50" w x 0.70" h