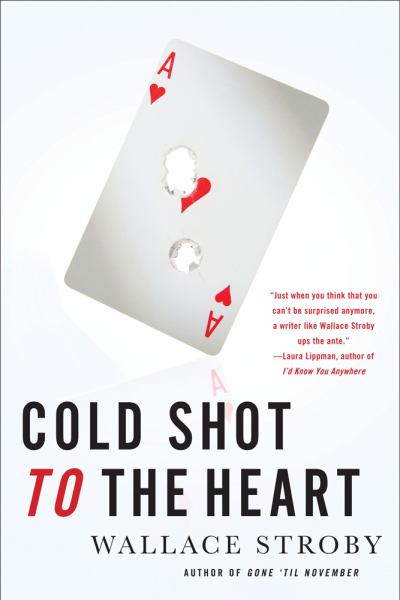 Cold Shot to the Heart
List Price:

$14.99

Our Price:

$3.99 USD

Qty Avail:

72
View Cart » Gift Add to Wishlist
Crissa Stone is a career criminal. She never works too close to home, or with the same crew, or rushes a job. These rules have kept her from doing any time. They're the rules her mentor and lover taught her, rules he didn't follow as closely as he should've. Now he's up for parole, and Crissa needs to come up with the money to help grease the wheels.

Word is that there's an illegal card game set for less than a week from now. The take? Plenty. Desperate, Crissa slaps a plan together, but when one of her crew starts shooting, she catches the attention of Eddie the Saint. A hit man, Eddie is no less of a pro than Crissa, and he could use the work.

One of the most talented writers working in crime fiction today, Wallace Stroby's Blind Shot is a tight, propulsive story that will hold readers captive until well after all the crooks have fled the scene.
---
More info...
ISBN 13:

9780312552725

ISBN 10:

0312552726

Publisher:

St. Martin's Press

Language:

English

Pages:

289

Size:

8.20" l x 5.43" w x 0.90" h