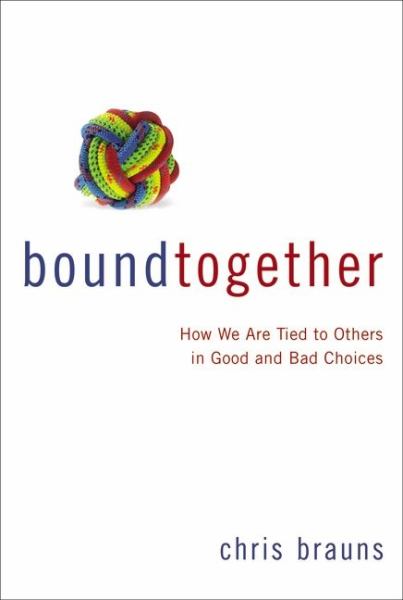 Bound Together
List Price:

$16.99

Our Price:

$6.99 USD

Qty Avail:

12
View Cart » Gift Add to Wishlist
According to author Chris Brauns, Christians are not just isolated individuals. Instead, their lives are woven together with others. They have solidarity with other people--the choices one person makes affects the lives of others, for good and for bad.
Because much of the pain endured in life is in the context of relationships, this truth often strikes people as unfair. Why should a child suffer because of the choices of his parents? And on a grander scale, why do all people suffer the curse of Adam's sin? Why should anyone be judged for someone else's sin?
In Bound Together, Chris Brauns unpacks the truth that people are bound to one another and to the whole of creation. He calls this, "the principle of the rope." Grasping this foundational principle sheds new light on marriage, the dynamics of family relationships, and the reason why everyone lives with the consequences of the sins that others commit. Brauns shows how the principle of the rope is both bad news and good news, revealing a depth to the message of the gospel that many have never seen before.
---
More info...
ISBN 13:

9780310495116

ISBN 10:

0310495113

Publisher:

Zondervan

Language:

English

Pages:

208

Size:

8.25" l x 5.50" w x 0.59" h