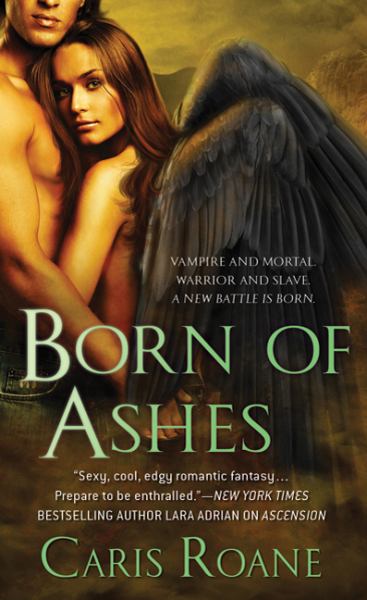 Born of Ashes
List Price:

$7.99

Our Price:

$3.99 USD

Qty Avail:

62
View Cart » Gift Add to Wishlist
Enter a hidden world of winged vampire warriors - and the women they are sworn protect in the fourth breathtaking novel in paranormal romance author Caris Roane's "Guardians of Ascension" series...


For years, she was kept as a human slave - one of seven unwilling "blood donors" for the death vampireswho thirst for absolute power. Now, Fiona is a free woman, haunted by her memories of being strapped to a gurney, drained of blood, then revived at the last moment. She lives to avenge her captors - but only one warrior can help her...

Jean-Pierre has lived and fought for over two-hundred years. He knows the triumph of slaying a death vampire, but has never known anything like the feelings that arise when he becomes Fiona's guardian. Her beauty, her pain, her passion - and her growing power - consume his senses. Now the warrior must draw his sword once more... and fight the gates of hell itself - for love.
---
More info...
ISBN 13:

9780312533748

ISBN 10:

0312533748

Publisher:

St. Martin's Press

Language:

English

Pages:

436

Size:

6.56" l x 4.33" w x 1.18" h