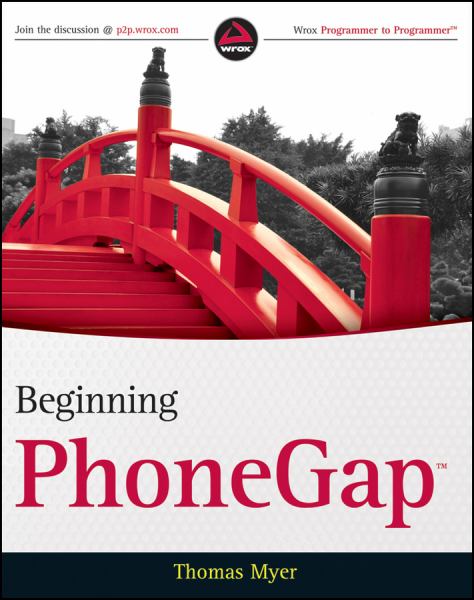 Beginning PhoneGap
List Price:

$34.99

Our Price:

$9.99 USD

Qty Avail:

77
View Cart » Gift Add to Wishlist
In order for Web developers to create mobile applications, they need to learn new programming languages, which keeps many of them out of the mobile space.

PhoneGap comes to the rescue!!

It lets web developers mobile applications in languages they already know.

In addition, PhoneGap allows for cross-platform development, so they can develop apps for iPhone, Android, and Blackberry!
Beginning PhoneGap walks the reader through installing the development software, cover the basics of each of the functional units, and then introduce the reader to various projects they can build with the framework. It features:
Using PhoneGap with iPhone, Android, Blackberry

Using HTML, CSS, and Javascript

Using features Accelerameter, Compass

Media, Storage and Files, Camera, Contacts, Geolocation
Using HTML, CSS, and Javascript, languages familiar to most web developers, chapters build on each other to create a larger app, so by the end readers can have mobile apps up and running.
---
More info...
ISBN 13:

9781118156650

ISBN 10:

111815665X

Publisher:

Wrox Press

Language:

English

Pages:

359

Size:

9.00" l x 7.50" w x 1.00" h