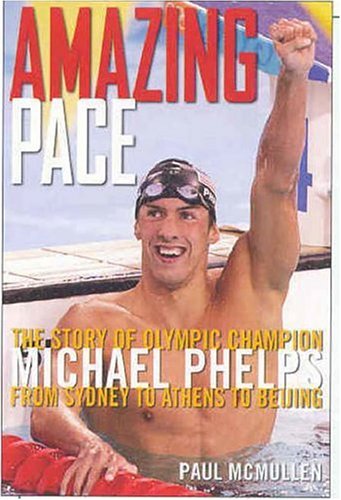 Amazing Pace: The Story of Olympic Champion Michael Phelps from Sydney to Athens to Beijing:
List Price:

$24.95

Our Price:

$5.99 USD

Qty Avail:

3
View Cart » Gift Add to Wishlist
Before he was old enough to have a driver's license, Michael Phelps had a world record. Before he ever took a college class or turned 20, he had earned distinction by winning 8 medals - 6 gold and 2 bronze - at the Athens Olympics, the most in non-boycotted Games. Along the way, he captivated an American television audience and confounded the critics who questioned his ambition. Amazing Pace provides the most revealing look yet at a young man who became a world-class athlete before he had the chance to grow up - by respected Baltimore Sun journalist Paul McMullen, who followed Phelps's rise from an obscure 14-year-old to the most scrutinized competitor at the world's biggest sporting even. Paul McMullen's 5 years of observation add dramatic context to the life of a young athlete whose rise to prominence coincided with the tumult of the first Summer Olympics after 9/11.
---
More info...
ISBN 13:

9781594863264

ISBN 10:

1594863261

Publisher:

Rodale Books

Language:

English

Pages:

242

Size:

9.10" l x 6.10" w x 1.00" h