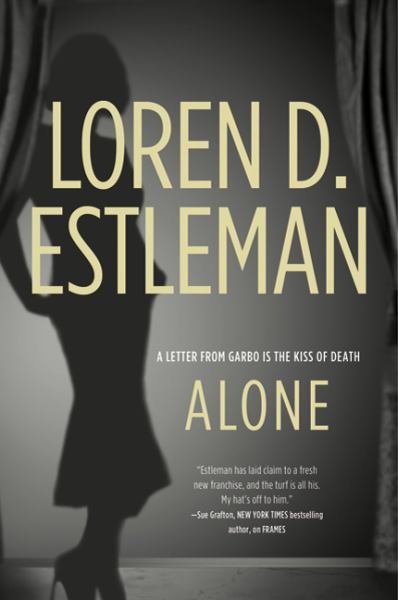 Alone
List Price:

$15.99

Our Price:

$4.99 USD

Qty Avail:

45
View Cart » Gift Add to Wishlist
Valentino wants to keep The Oracle, his beloved rundown movie palace, from being condemned before it even opens, but murder keeps intruding into his otherwise quiet life. At a gala party held in memory of screen legend Greta Garbo, he's having fun until the host, a hotshot developer named Rankin, tells Valentino about a certain letter from Garbo to his late wife. She and Garbo had been . . . close.

Such a letter is of great interest to film wonks like Valentino, but the the plot thickens when Rankin tells Val that his assistant Akers is using this letter to blackmail him. Val is appalled by the thought of blackmail . . . but that letter sounds jucier all the time. When he goes back to Rankin's mansion to try to square things, Rankin is sitting at his desk with a pistol in his hand, looking at Akers' dead body on the floor.
Valentino's in a quandary. He'd love to see that letter, but he can't. He's gotten his girlfriend - who works for the police - in trouble, so his love life is, pardon the expression, shot to hell. Worse yet, the building inspector has kicked him out of his unfinished living space in the Oracle, so he takes his life in his hands and moves in with his eccentric mentor, the elderly, insomniac Professor Broadhead. No love, no sleep, no letter - life isn't fair!

---
More info...
ISBN 13:

9780765326911

ISBN 10:

0765326914

Publisher:

Forge Books

Language:

English

Pages:

270

Size:

8.19" l x 5.43" w x 0.87" h