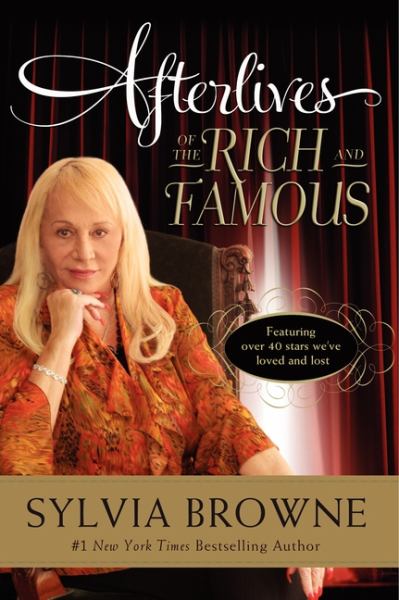 Afterlives of the Rich and Famous
List Price:

$14.99

Our Price:

$4.49 USD

Qty Avail:

21
View Cart » Gift Add to Wishlist
Look into the Lives of Our Most Beloved Celebrities - After Their Deaths
For the first time, renowned psychic Sylvia Browne reveals how cherished stars are using their talents since their deaths. Which celebrity is working on a cure for cancer? Who specializes in welcoming the newly departed to the Other Side?
From longtime regrets to newfound passions, Afterlives of the Rich and Famous includes everything these deceased stars most want to share with loved ones on this side:
John Kennedy Jr. and Jackie Kennedy Onassis work with a team of researchers on the prenatal detection, treatment, and cure of birth defects.
Katharine Hepburn's favorite golf partner is Christopher Reeve.
Brittany Murphy hopes to reincarnate quickly, and has charted an "exquisitely unremarkable" life in Portugal.
---
More info...
ISBN 13:

9780061966804

ISBN 10:

0061966800

Publisher:

HarperCollins Publishers

Language:

English

Pages:

277

Size:

8.03" l x 5.31" w x 0.83" h