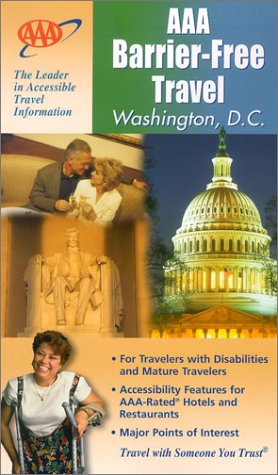 AAA Barrier-Free Travel: Washington, D.C.
Author:

AAA

Binding:

Paperback
List Price:

$12.95

Our Price:

$2.99 USD

Qty Avail:

9
View Cart » Gift Add to Wishlist
AAA's Barrier-Free Travel Guides are the only comprehensive guides available featuring in-depth accessibility information, critical for the mature or disabled traveler to make informed and safe travel decisions. Learn valuable information gathered by experts about accessibility features of accommodations and restaurants; recreational activities; transportation options; things to see and do; healthcare providers; medical suppliers; and more.