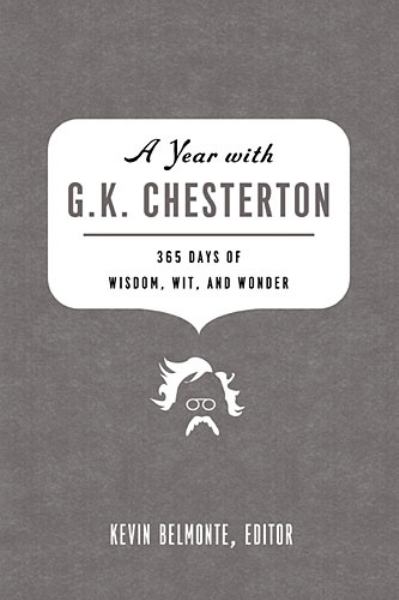 A Year with G. K. Chesterton
List Price:

$16.99

Our Price:

$6.99 USD

Qty Avail:

2
View Cart » Gift Add to Wishlist
"This world of ours has some purpose; and if there is a purpose, there is a Person. I had always felt life first as a story: and if there is a story, there is a Storyteller."
- G. K. Chesterton
A Year with G. K. Chesterton daily brings this truth to life. And we are heir to the winsome, arresting, utterly original outpouring of Chesterton's reasons for hope. During his lifetime, a host of perspectives clamored for his attention, but he saw nothing as vital and alive as Christianity. Readers of this book will find their faith strengthened and enriched, even as they see the many reasons why George Bernard Shaw called Chesterton "a colossal genius."

A true anthology,the best of Chesterton's many works are presented in concise, memorable selections. From New Year's Day to New Year's Eve, each page contains a passage of Scripture and myriad moments for reflection, appreciation, and laughter.
---
More info...
ISBN 13:

9781595554932

ISBN 10:

1595554939

Publisher:

Thomas Nelson

Language:

English

Pages:

406

Size:

8.04" l x 5.04" w x 1.13" h