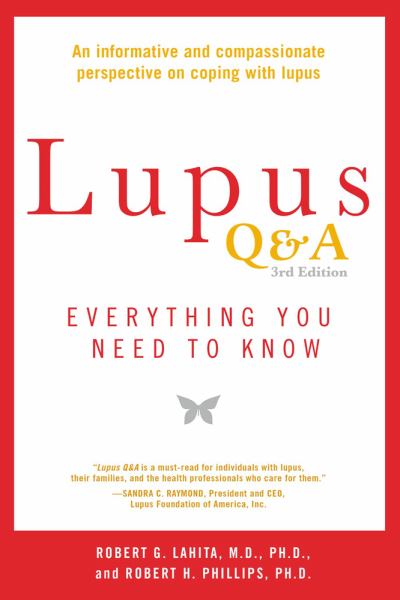 Lupus Q&A (3rd Edition)
List Price:

$18.00

Our Price:

$5.99 USD

Qty Avail:

26
View Cart » Gift Add to Wishlist
Lupus patients often feel let down by the medical establishment as they try to get a handle on the broad range of symptoms that come along with this chronic autoimmune disease. Offering clear answers in a concise, easy-to-understand Q&A format, Lupus Q&A has been the preeminent resource for lupus patients for years.

In this revised and expanded edition, a renowned psychologist teams up with one of America's leading experts on lupus to demystify the disease by providing the most up-to-date information on:
symptoms, early detection, and diagnosis
research on the latest medications
complementary and alternative treatments, including new data on hormone use
the psychological impact of the disease
The Centers for Disease Control estimates that about 1.5 million Americans suffer from lupus, which can be a confusing and daunting diagnosis. Penned by the nation's experts and firmly based on extensive research and clinical experience, Lupus Q&A, 3rd Edition answers the myriad questions of lupus patients and their families with authority and compassion, preparing you to face the challenges ahead-and take control of your health and your life.
---
More info...
ISBN 13:

9781583335451

ISBN 10:

1583335455

Publisher:

Avery Publishing Group

Language:

English

Pages:

291

Size:

9.07" l x 5.97" w x 0.85" h