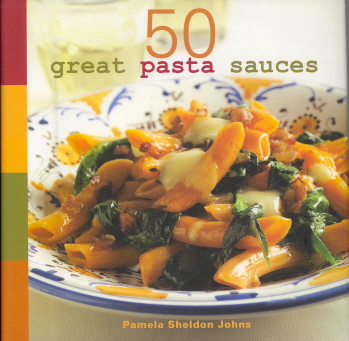 50 Great Pasta Sauces:
List Price:

$14.99

Our Price:

$5.99 USD

Qty Avail:

21
View Cart » Gift Add to Wishlist
Living on a farm in Tuscany, Pamela Sheldon Johns knows more than a little about Italian cooking, and 50 Great Pasta Sauces showcases some of her best sauces collected throughout her extensive culinary career. The recipes are divided into four mouthwatering categories - vegetable sauces, meat sauces, seafood sauces, and dairy sauces - each designed to be the centerpiece of an irresistible, unforgettable meal. Readers can practically taste the flavorful pasta dishes pictured in the rich, four-color photographs that accompany the recipes. The fragrant sauces virtually leap off the page, begging to be savored. Who could resist?
---
More info...
ISBN 13:

9780740761782

ISBN 10:

0740761781

Publisher:

Andrews McMeel Publishing

Language:

English

Pages:

111

Size:

7.00" l x 7.00" w x 1.00" h