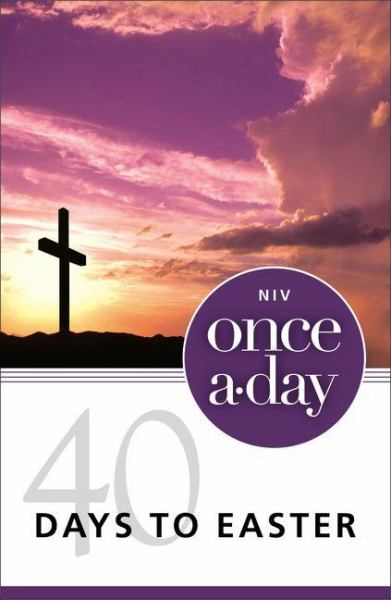 40 Days to Easter
List Price:

$2.99

Our Price:

$1.29 USD

Qty Avail:

16
View Cart » Gift Add to Wishlist
The Once-A-Day 40 Days of Easter Devotional, now available in softcover, promotes spiritual growth during the Lenten season. The readings culminate in the Passion Week and Easter Sunday, offering greater understanding of the life, death and resurrection of Jesus and examining critical passion narratives in the Gospels. Through interaction with these Lenten readings, your customers will joyfully witness God's carefully orchestrated plan to redeem the world through the sacrifice of Jesus Christ.
These 40 devotions offer a more complete perspective on spiritual relationships and the power of God's work in the world today. Written by Dr. Kenneth Boa, president of Reflections Ministries, the devotions provide thoughts for meditation along with a prayer for each day, making this the perfect devotional for personal, family or small-group use.
Features:
* 40 daily devotions with multiple Scripture readings
* A meditation that amplifies the Scripture passages
* Each daily reading ends with a prayer
* Scripture text from the clear, accessible New International Version (NIV) Bible
---
More info...
ISBN 13:

9780310421320

ISBN 10:

0310421322

Publisher:

Zondervan

Language:

English

Pages:

96

Size:

7.00" l x 4.38" w x 0.30" h